Meet the ORACUL Team
Below are the volunteers who are helping to build this organization.
Wendy Vander Velde, Ph.D.
Board of Directors
Ancient legends and the monsters of myth intrigue Dr. Vander Velde, who holds a B.A. in English and Theatre from the University of Portland, an MSc in Medieval Studies from the University of Edinburgh, and a Ph.D. from Boston University. Her work involves the Plinian races, fairy lore, the Arthur legends, sixteenth-century alchemists, and traditions surrounding giants and dwarfs, linking Egyptian and Greco-Roman mythology to the folklore of Britain. As a comparative scholar, her research continues to examine the influence of ancient cultures upon subsequent eras, and to discern cross-cultural analogues in contemporaneous civilizations. She has taught in both the classroom and the gym (where kickboxing is her passion), and occasionally lectures abroad. Please see her personal website for more.
---
Lisa M. Perkins
Board of Directors
Lisa M. Perkins has been fascinated by the story of Atlantis since stumbling upon a copy of Charles Berlitz's book, Atlantis: The Eighth Continent, around the same time as seeing the original The Mystery of the Sphinx air on television. Since then, she has continued to independently research the various histories, stories, and myths that all point to common origins from the last ice age. With a background in Art History, Lisa also discerns and analyzes similar motifs, designs, and constructions found in seemingly disparate artistic traditions, whose parallel existences may share an ancient antediluvian history. Lisa is currently maintaining a full-time teaching position and includes the work of Dr. Schoch in her curriculum. Please see her personal website for more.
---
Robert M. Schoch, Ph.D.
Board of Directors
Dr. Schoch has devoted his life to the study of Earth, its creatures, and, for the past three decades, its most ancient civilizations. A full-time faculty member at Boston University since 1984, ORACUL's Research Director holds a B.A. (in Anthropology) and B.S. (in Geology) from George Washington University, and an M.S., M.Phil., and Ph.D. in Geology and Geophysics from Yale University, among other distinctions. In the early 1990s, Dr. Schoch stunned the world with his revolutionary research that recast the date of the Great Sphinx of Egypt to a period thousands of years earlier than its standard attribution, and in doing so demonstrated that civilization's history is older and greater than previously believed. He has appeared on numerous radio and television shows, Internet podcasts, and is the author, co-author, and/or editor of books both technical and popular. Please see his personal website for more.
---
Catherine Ulissey
Founding Member
Ms. Ulissey has been instrumental in helping to establish ORACUL, including giving the organization its name. As wife and professional partner of Dr. Schoch, Katie has contributed photographs, designs, and discoveries to her husband's research. Most notably, she connected Easter Island's previously undeciphered rongorongo script to global "plasma petroglyphs" first identified by renowned physicist Dr. Anthony Peratt of Los Alamos National Laboratory, shifting her husband's attention toward our Sun as the probable cause of the end of the last ice age. For twenty years, Ms. Ulissey was a professional ballet and Broadway dancer, performing in the original cast of Andrew Lloyd Webber's The Phantom of the Opera, the New York Shakespeare Festival's Tony-winning The Mystery of Edwin Drood, Jule Styne's last musical The Red Shoes, and other notable productions. In 2002, she earned a B.A. (summa cum laude) in Visual and Media Arts from Emerson College and has enjoyed a teaching career since, serving as dance faculty for the Harvard University Dance Program, the Boston Ballet School, American Repertory Theater, and other institutions nationally. She currently teaches for Wellesley College and enjoys pursuing research and the ancient mysteries with her husband and ORACUL.
---
John Zilliox
Team Member and Technical Advisor
John has been dismantling and assembling computers since the age of 11. He has been an IT professional since 2007, and is currently a database and systems administrator. The untold story of human civilization has fascinated him for a long time, and he has a particular interest in pre-dynastic Egypt.
---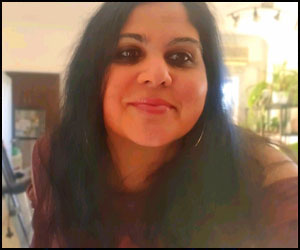 Rania Karam
Team Member and ORACUL's Website Manager
Rania is a web designer and E-commerce manager. She specializes in designing websites and adding functionality to them and uploading products on marketplaces. She has been interested in the subject of esoteric sciences and ancient civilizations (in particular, Sacred Geometry, Ancient Egypt and Phoenicia) since she read the story of Atlantis at the age of 10, through a passage in a textbook of Plato's Timaeus and Critias.
---
Christopher Noble
Team Member & ORACUL's YouTube Channel Manager
Filmmaker and video producer, Chris Noble, has been fascinated with ancient civilizations and history ever since watching several compelling documentaries that challenged the current paradigm, many years ago. Ever since then he has dedicated much of his life to researching and documenting the work of scientists, academics and authors that contribute to the ongoing research into humanity's mysterious past. Currently, Chris works at his video production company in Toronto, Canada, called Noble Productions. Chris is thrilled to be contributing to the ORACUL team with media creation and content distribution. Please see his personal website for more.
---
ORACUL Advisors
ORACUL is honored to work with a growing team of professionals and researchers who generously donate their time to our Board of Advisors.
Bill Cote
Director of Photography for ORACUL's documentary, Civilization Before Civilization
Bill was the cameraman and director of The Mystery of the Sphinx, for which he was nominated for an Emmy Award. He earned his B.A. in Philosophy, with a minor in Religion, at Florida State University in 1969. He has worked in film, photography and video in New York City ever since. Some of his other projects include The Mysterious Origins of Man (NBC 1996), and several documentaries exploring ancient civilizations in England, Peru, Mexico and Bolivia. One of the highlights of his career was filming the Sphinx and Giza Pyramids from the open door of a Gazelle helicopter, flown by an Egyptian Air Force pilot! Today, Bill owns and operates a video studio, with his wife Carol, in Manhattan's Chelsea district and continues to shoot and edit a wide range of projects. He is thrilled to team up with Dr. Schoch, Katie, and ORACUL, to help create a stunning documentary that can change our perceptions of the past… and perhaps the future. Please see his personal website for more.
---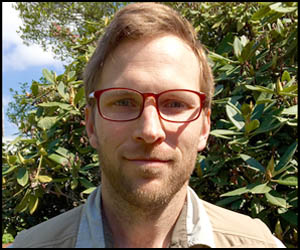 Brennan P. Bajdek
Archaeologist
Brennan is a professional archaeologist with a concentration in underwater archaeology and artifact conservation. He earned his M.A. in Anthropology from Texas A&M University's Nautical Archaeology Program, and his B.A. in Archaeological Studies from the University of Texas in Austin. He has traveled and worked extensively throughout the United States, Central America, Europe, and Asia, including underwater excavations of Roman and Phoenician shipwrecks off the coast of Spain and work at a Late Bronze Age site in the northeast Peloponnese. Most recently, Mr. Bajdek has conducted excavations at one of the oldest pre-contact sites in the Pacific Northwest, dating to 11,000 years before present. He currently resides in Portland, Oregon, where he works for a private archaeological consulting firm. Brennan also serves as the Chief Conservator for the Maritime Archaeological Society.
---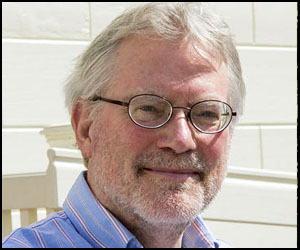 Joscelyn Godwin, Ph.D.
Joscelyn was trained as a musicologist at Cambridge and Cornell Universities. His secondary interest in esoteric traditions has produced over 30 books, written, edited, and translated. These include Arktos: the Polar Myth in Science, Symbolism and Nazi Survival (translated into six languages) and Atlantis and the Cycles of Time (which linked studies of myths of human origins and their presence in occult movements). He served on the faculty of Colgate University from 1971 to 2016. His courses included "The Atlantis Debate," a scientific examination of claims of high culture in prehistoric times, and "Rejected Knowledge," which treated topics such as anomalous ("Fortean") phenomena and parapsychology. In his teaching and writing, Godwin does not aim to solve these enigmas, but to provide the data and background for a free and un-dogmatic approach.